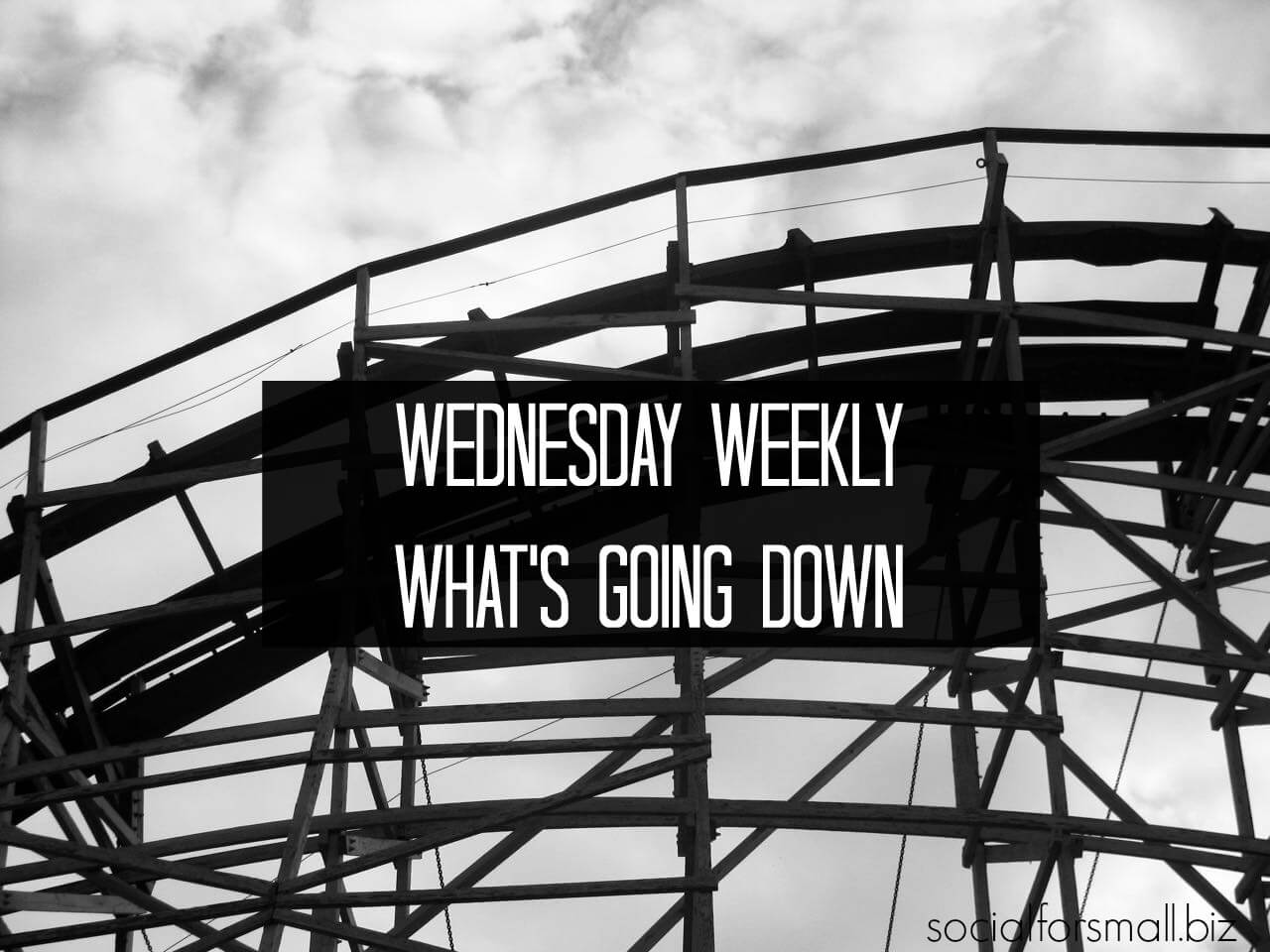 Wednesday Weekly What's Going Down
Let's see what the world of online marketing has yielded this week in the way of interesting and helpful links full of information for small businesses.
Save yourself some aggravation and check to see if you're doing any of these three things. The last one, consistency, happens all the time to small businesses because they wear so many hats that some pieces of the puzzle are neglected. The best plan is to make a marketing schedule and stick to it. Tools can help!
Just because you don't have a huge marketing budget, that doesn't mean you can't learn from the big guys. See what works for them and use that information to help shape your own marketing efforts.
When you search for your company online, do your social media accounts make page one of the search results? If not, you probably have a little work to do. I know I do! This is a great checklist to help you get your accounts in shape.
As a small business, you may end up creating most of your social media and website images yourself. Having interesting fonts on hand can really help you make your images stand out and fit your business' personality.
Live broadcasts on the fly basically for free. What's not to love about Periscope? If you haven't jumped on it with your business, check out these ideas and then brainstorm some ways it could benefit your business.
Frustrated by Facebook? I think we all are, especially if we remember the good old days when organic reach was so much easier. Four of these tips will help you get some of that reach back and one will cost you a little dough.