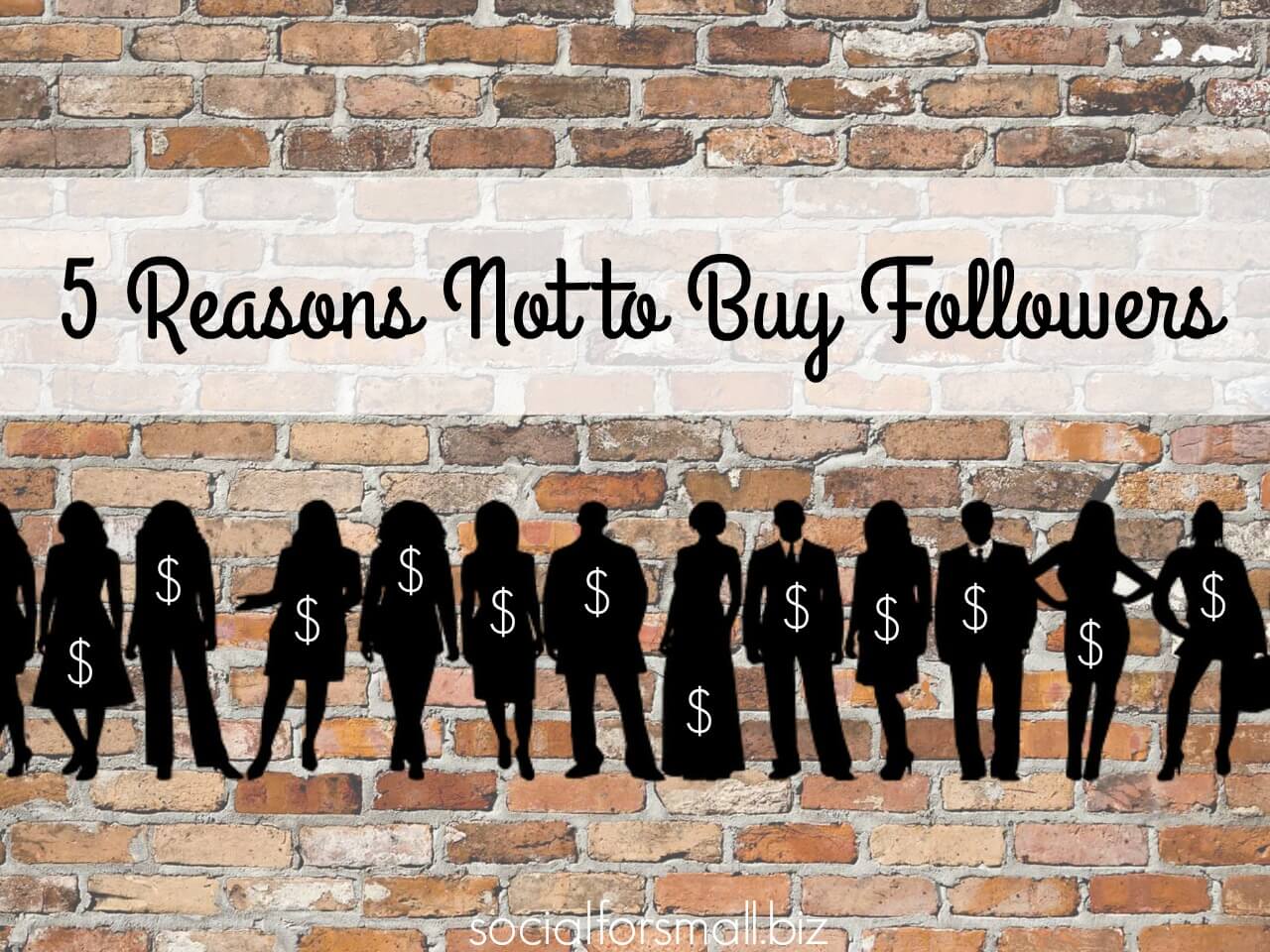 5 Reasons You Should NOT Buy Followers On Social Media
When you first set up a social media account, it can feel a little lonely there. At first, your only followers might be friends and family.
Then you start seeing the ads.
Only $1 for 18,000 Twitter Followers!
$22 for 500 Real Facebook Likes!
$90 for 1,000 Instagram Followers!
Wow, that seems easy, right? Just buy followers! Now you're instantly popular!
Before I start tearing apart the idea of buying followers, there is actually one point in the pro column for doing this. Social proof. At a casual glance, that account will appear popular. Don't worry. I'm going to debunk this "pro" in my long list of cons.
Why You Should NOT Buy Followers On Social Media
These followers are not your customers or clients if they are even real people. They will not be spending money with you or interacting with you in any way. The whole point of social media is not to have the biggest following. It is to connect with your customers regularly so you are top of mind for them.
In fact, adding in followers that don't interact with your account reduces the percentage of engagement you will get. On some platforms, like Facebook, this will work against you. Facebook has a fancy algorithm it uses to decide what brand content it will filter to the news feed. Having a dwindling engagement rate tells this algorithm that your followers aren't interested in your posts. So they will allow fewer of your posts into the news feed organically. Which means you have to buy more ads to reach your followers.
Related to the one above, if you do want to pay for an ad to reach your followers, you are now paying to also reach the fake followers you bought. So now you've thrown money away buying followers and you're having to pay more for ads.
Some services you buy followers from are extra shady beyond just selling you fake followers. Since they have access to your account, they can spam your followers with ads for their service, or anything really. Great for them! Not so much for you or your followers.
Reputation. If people find out you bought followers, you will be thought of as a cheater looking for the easy way rather than someone willing to put in the work. If you're willing to buy followers, what other corners are you cutting in your business? Back in 2011, the Newt Gingrich campaign was boasting that it had 1.3 million Twitter followers. Turns out, 92% of them were fake.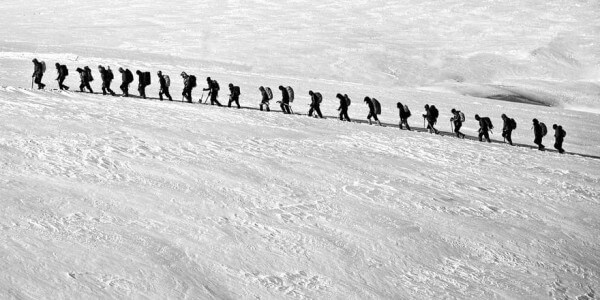 So How Should You Build A Following?
Respond to everyone.
If someone has taken the time to comment on or share your posts, acknowledge them! It'll be easy at first when your audience is smaller. But even as you grow, keep on top of it.
Make sure you answer every question that needs an answer. And for comments that don't require an answer, like or favorite their comment so they know you heard. If you have the time, you can even call out a handful of people at once and thank them instead.
There are services out there that will allow you to auto-respond to various social media interactions, but I don't recommend them. It makes you look like a robot. Be real instead.
Let people know which social media platforms your business is on.
Make sure they are easy to find on your website.
Share with your personal social media followers.
Print them on your receipts.
Make sure they appear on any handouts, menus, or printed literature you have as takeaways.
Put them on your business card.
Add them to your email signature. I use Wisestamp which is easy to set up and looks very professional looking.
Put a sign in the window.
Put a sign by the cash register.
If you have a sign for your wi-fi log in information, add your social media accounts to it.
Use established networks to build newer ones.
New social media networks are coming along all the time. When it's time to add a new one to your collection, use the established followings on your other networks to help build it up.
Buy ads.
There's no shame in buying ads, especially on Facebook. With the volume of posts on the platform, it's just not possible for Facebook to allow every single post into the newsfeed. But because of the wealth of information people willingly give up on Facebook, you can target ads precisely to the exact people you want to reach.
But, don't buy "like" ads! Instead, your ad should promote a product, announce an event, offer a coupon, get people to sign up for your newsletter, etc. Because the ad is precisely targeted, you will get more likes as a side effect. On top of  the other goal of the ad. Two for one!
Run contests.
One way to encourage people to follow your business, talk about it, and engage with it on social media is to offer them something. It can be a discount, a gift card, a product, etc. Just make sure the giveaway is worth what you are asking them to do. For example, if you ask someone to make a video doing something silly, you'll need to do better than a 10% discount.
If you want a third party solution that's easy to use, Woobox is nice. It can help you grow multiple social media platforms with one contest. And it's nice for people entering to have multiple options for how they enter. For example, people can get an entry for following on Twitter, liking on Facebook, comments, follows, etc. There's a limited free option, but the paid option is pretty affordable and might be worth doing for a month or two to build up your followings. Another similar tool is Rafflecopter.
Do be aware that each platform has rules for how you can execute contests. If you decide to create your own contest rather than using something like Woobox, here are links to contest rules for Facebook, Twitter, Instagram, Pinterest, and Snapchat.
Hopefully, if you've reached this point, you have been convinced not to buy followers. And these alternatives offered should help you grow your social media accounts the right way, organically and with REAL followers.