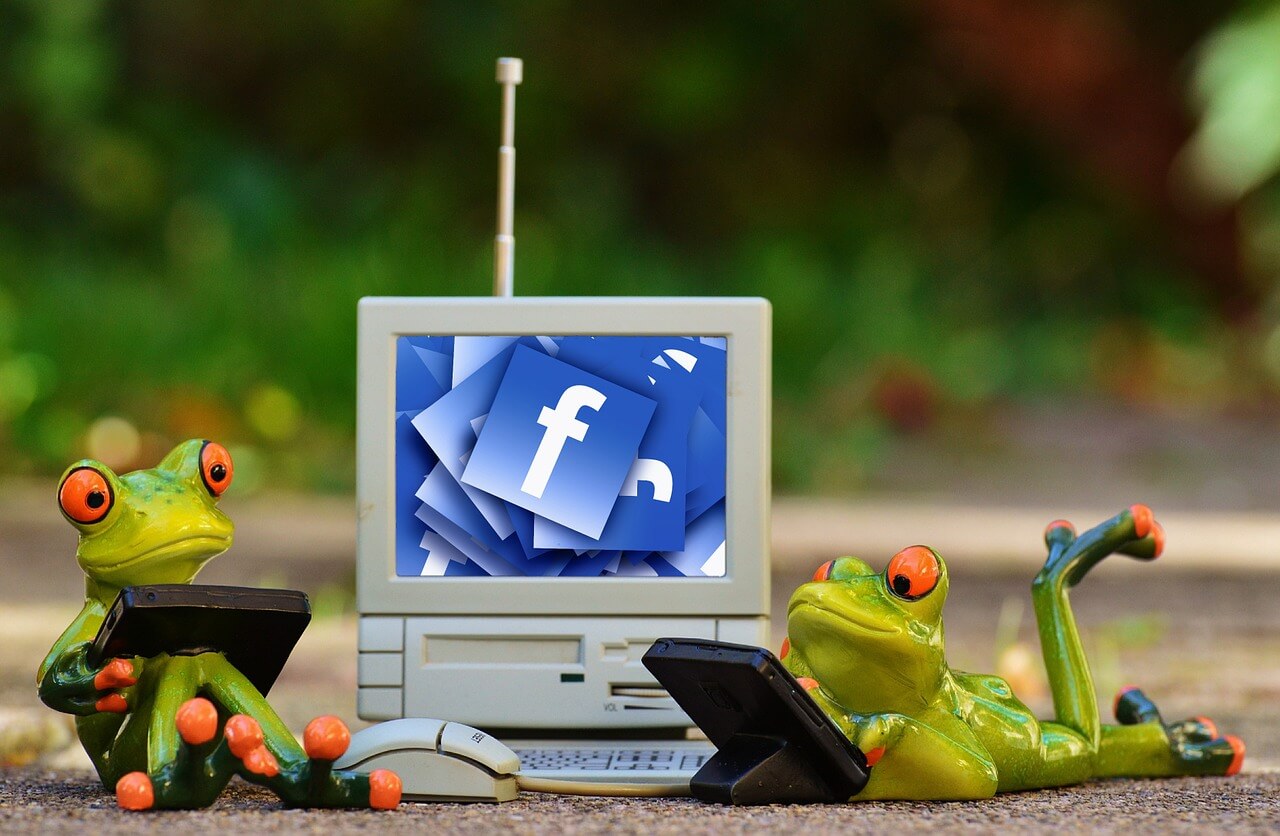 How to Control Visitor Posts to Your Facebook Page
Don't settle for unsavory posts to your Facebook business page. You can control visitor posts to your Facebook page, and I'll show you how!
As we know, people are shameless when it comes to spam and scams. We've seen some pretty blatant attempts to get the attention of our Facebook audience. As a matter of fact, the first time it happened, I wrote a pretty ranty blog post. So here's a down and dirty tip that'll help keep your business' Facebook page free from spam or worse.
When people mention your page on Facebook in one of their updates, it will not only show on their timeline but will also show up under "visitor posts" on your page. In settings, this is something you can adjust so that you can block, approve, or allow them to post to the page unfettered.
I recommend that you allow these posts but give yourself the chance to moderate them first. Moderating these will help prevent spam, porn, a link to a virus, or who knows what from being posted to your page.
Set Up: how to control visitor posts to your Facebook page
1. Click on Settings on your business page.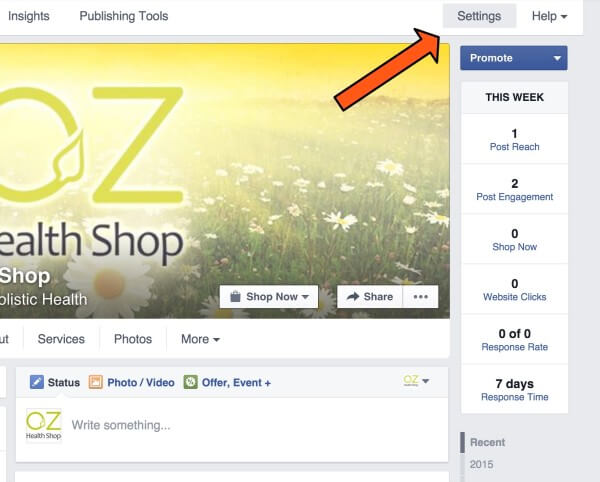 2. Click "Edit" next to "Visitor Posts."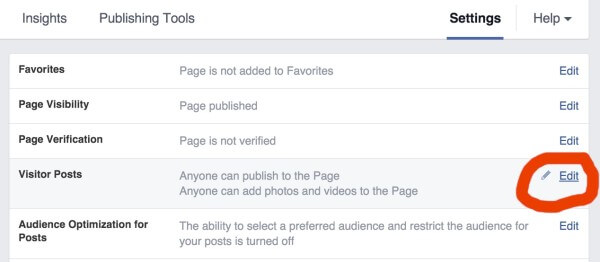 3. Choose these settings, especially the last one which allows you to approve all visitor posts. You can also just not allow posts to your page here, but I don't recommend that. That's stifling engagement which is one reason why your business is on social media.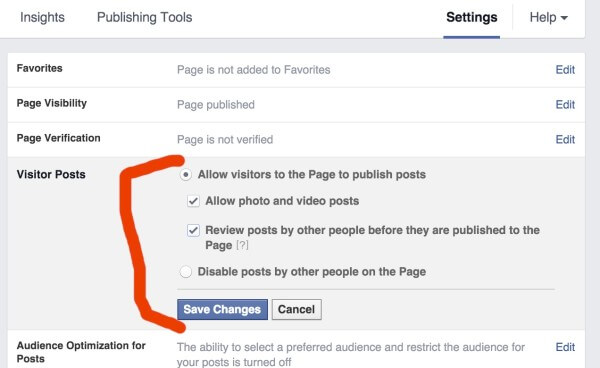 4. Hit save & close, and that's it! You'll get a message whenever someone tries to post something to your page, and you'll have the opportunity to let it through or not.
These settings are in a different place than your personal account, so I thought it would be worthwhile to show you where to find them and how to set them up. Now you've got more control over what appears on your page.
Happy Facebooking!