Resources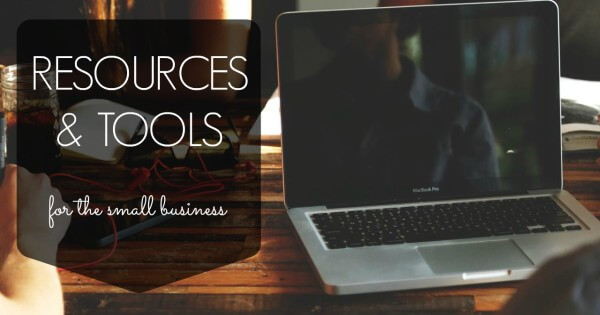 These days you need more than a word processing program and email to efficiently get through your day to day tasks. If you've done any research, you know there are tons of different products out there that can help.
One thing that has helped me is when other people post about the tools they use and how they use them. There is always a way to improve your set-up especially with new tools coming out all the time.
So in the spirit of the help I've received from other people posting about their tools, I'm going to return the favor. These are the tools I use in my business.
Tools I use to manage my business
Content Curation
Feedly – blog subscriptions
Pocket – save blog posts
These two posts describe how to use Feedly and Pocket for content curation:
Scheduling Social Media Posts
EClincher – Switched to eClincher for scheduling social media from Buffer because it has a unified inbox that makes it easier to manage replying to comments. Offers a free trial.
Grum – I received a free lifetime account with Grum as a gift so I'm not using it to schedule Instagram posts. EClicher also handles Instagram post scheduling. Every once in a while posts do fail and I have to post them manually but I do like that Grum enables you to post the first comment too when scheduling the post.
Social Media Stats
I'm back to relying on stats given by each social media platform.
Creating Images
Pixelmator or Pixlr.com – The average business owner doesn't need Photoshop; these will do just fine. Pixlr is a free online editor. Pixelmator is an inexpensive alternative to Photoshop if you need the option to edit images without an internet connection.
PicMonkey – Easily adds text and enhancements to your images. As of September 2017, it no longer has a free version but it is free to try.
Canva – Another way to quickly add text to your images. It also has stock images you can use for free or $1 each.
Here's a video showing how to edit an image's size at Pixlr.com and then add text to it using PicMonkey.
Website
Hover or Namecheap – Domain registration
WordPress – Content management system for your blog or your whole site.
Thrive Themes – Conversion Focused WordPress Themes. I'm using the Minus theme and signed up for membership which gives me access all of their tools. It has lead pages with built-in A/B testing and other cool tools. If you're shopping around for a landing page solution, see this comparison between Thrive Landing Pages and Lead Pages to see which might be right for you.
10to8 – Allows you to set a schedule with your availability and people can make appointments with you online when it's convenient for them. You can also charge for the appointment through them via Stripe. It's free for up to 100 appointments.
Productivity
Todoist – a todo list on steroids for task management.
Zapier or IFTTT – Both of these help apps you use work together. For instance, I have used Zapier to add new invoices in Freshbooks to my CRM Nimble and to collect Instagram contest entries in a Google Sheet.
Spark – It feels like I've been through a dozen email apps. If you have multiple email addresses you know what a pain it is to switch between the accounts on different platforms. For me, having all my email in one place is essential. I'm currently using Spark which seems to handle this well and do everything I need in the free plan.
Communication
Mailchimp or Tinyletter – For sending email newsletters. I use Mailchimp for the automation features, but if you are simply sending a regular newsletter Tinyletter might be all you need.
Google Voice – This is my business phone.
Skype – Video calls with clients.
Wisestamp – Elegant email signatures. Very professional looking. I was able to get a lifetime account at a special price. I'm not sure I'd pay a monthly fee for it at this stage of my business.
Standard Office Needs
Gusto (formerly Zen Payroll) – I've switched business models and don't need payroll anymore, but still recommend Gusto if you do run payroll. They make it really easy.
Wave – A free option for managing your accounting. I also use it for invoicing and accepting payments.
Google Apps – This lets you use Gmail for your domain email and their suite of office apps with a ton of storage for about $50/year.
Apple MacBook  – Updated to a 12″ Macbook with Retina display in the Fall of 2015. I wasn't sure about the smaller screen, but it doesn't hinder me at all. And the battery life is superb.
Fiverr – Great if you need something miscellaneous done for cheap. So far I've just used it for image creation.
Moo – Lovely business cards.
Coinbase – Can use to set up recurring bitcoin payments.
PayPal – Payment processor.
Stripe – Payment processor.
Miscellaneous
Knowem – Use this when you are deciding on the username you want to use for your business across social media platforms. You can check if your Brand or Product name is available on over 500 popular Social Networks.
This will be updated regularly as I think of things I've left out or new tools come along.
Note: some of these are referral links and I may earn credit or a small commission if you sign up using them.