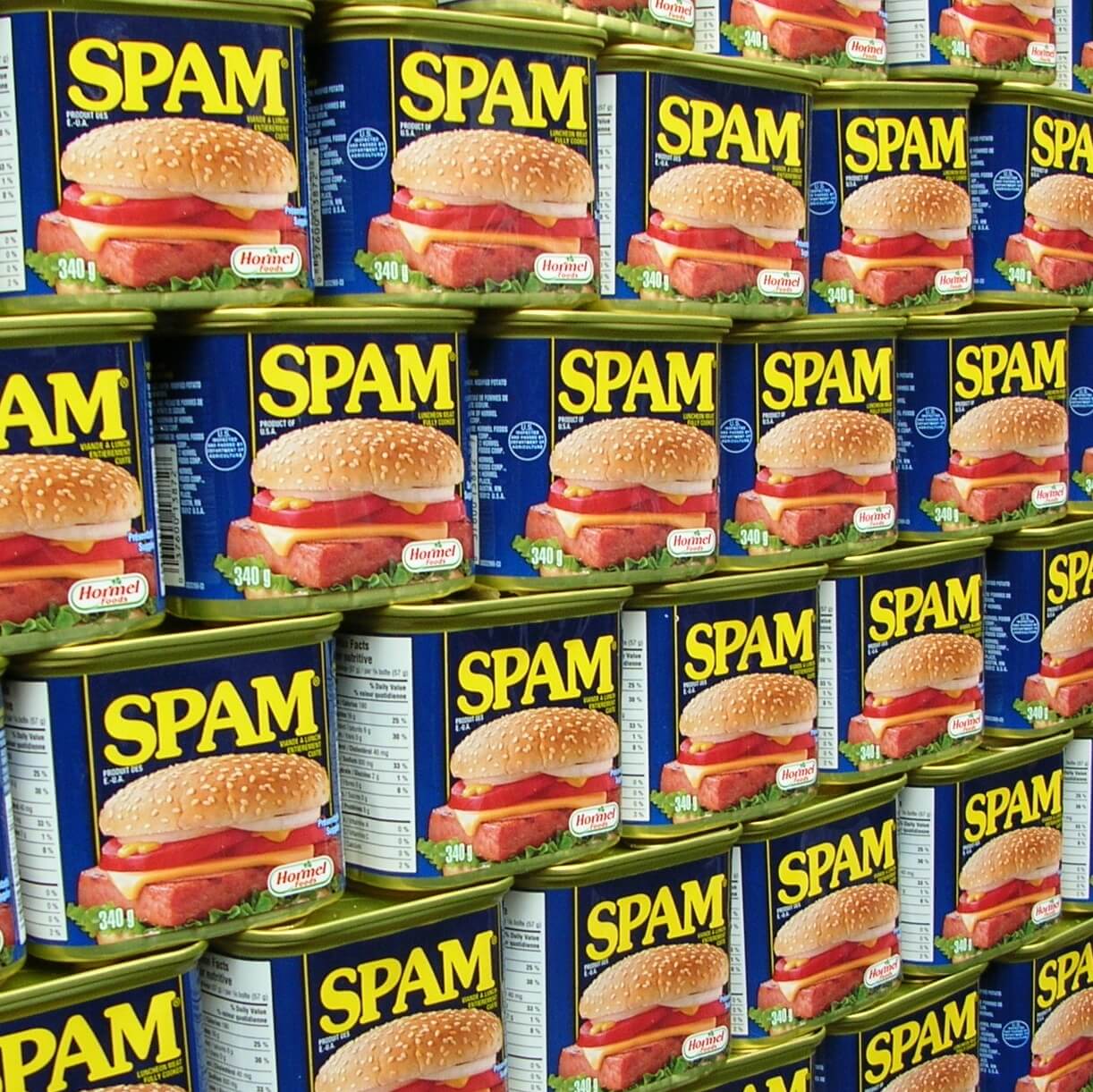 How to Filter Your Instagram Comments of Spam & Profanity
Automatically Filter Your Instagram Comments For Spam & Profanity
Wouldn't it be great to be able to filter your Instagram comments for spam and profanity? Now you can!
Spam and trolls have been around since the beginning of the World Wide Web. If there's a place to leave a comment then someone at some time is going to leave spam there. Or something offensive. Most websites moderate comments before they appear on the site or have done away with them altogether.
Unwanted Social Media Comments
But what about social media? Each platform has different options for dealing with unwanted comments from reporting them to filtering them. And now Instagram has joined the latter; it gives you the option to filter comments left on your posts.
Why Filter Your Instagram Comments?
The more popular your account is, the harder it is to find and delete unwanted comments. You can save some time by making sure some of those comments never publish to your posts.
But why should you care? Because if you leave spam or offensive comments on your posts, it looks like you don't maintain your account. If visitors think you aren't present, they might stop engaging which will reduce your reach. That, in turn, means that spam comments can lead to fewer people seeing your posts.
How to Filter Your Instagram Comments
Instagram's filter tool, previously only available to VIP accounts, is now ready for anyone to use. Here's how you set it up (screenshots and description are from an iPhone):
Tap on your profile picture icon in the lower right corner of the Instagram app. Then tap the gear in the upper right-hand corner.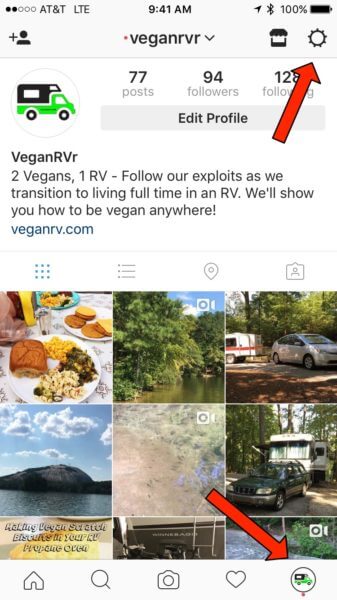 Scroll down until you see "comments" and click on that.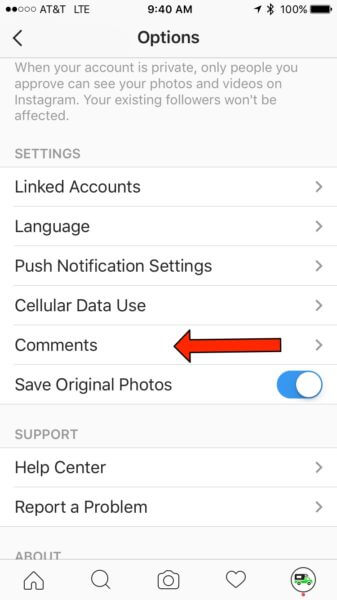 Click the slider next to "Hide Inappropriate Comments" to turn it on.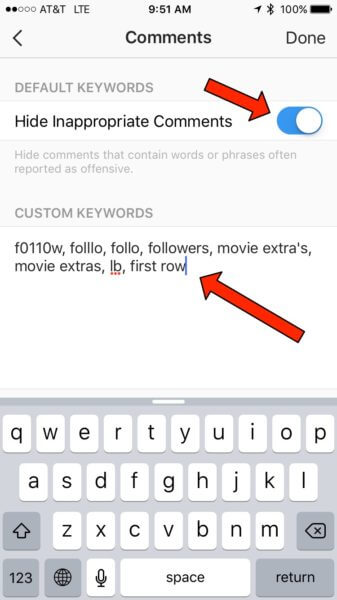 Add custom keywords separated by commas in the box below. These can be any words you don't want to appear in your comments like common spam phrases, profanity, insults, competitors names, whatever you see fit. Remember to use caution with the words you choose to block so that you don't filter out legitimate comments.
Starter Sets of Words to Filter
To get you started, we've pulled together a couple of starter sets of spam and profanity words for you to add to your Instagram filter. Edit as you see fit to meet the needs of your brand. Edgier brands might be more lax about profanity. Conservative brand may want to filter even more words. When you receive new spam comments that get through the filter, don't forget to add a unique word from the spam to your filter, so it doesn't get through next time.
Spam words
Your spam list may look different than this one. There aren't many resources online with examples of Instagram comment spam, so I relied on personal experience. Remember, it's easy to add to your list as the spam lands in your comments.
Followers, get more followers, movie extra's, movie extras, f0110w, follo, folllo, lb, first row, nude pics
Profanity (Warning: it's a profane list of words, hence the title)
It looks like by turning on the filter, before you even add any words, Instagram will "Hide comments that contain words and phrases often reported as offensive." But since I can't find that exact list already filtered, I recommend that you add in any that you want to block. This list will get you started. [Update: I moved this list to a Google Doc to keep this blog post clean.]
Remember, you still need to check your comments and interact with your followers regularly. But being able to filter your Instagram comments should make that task easier by removing some of the garbage automatically.