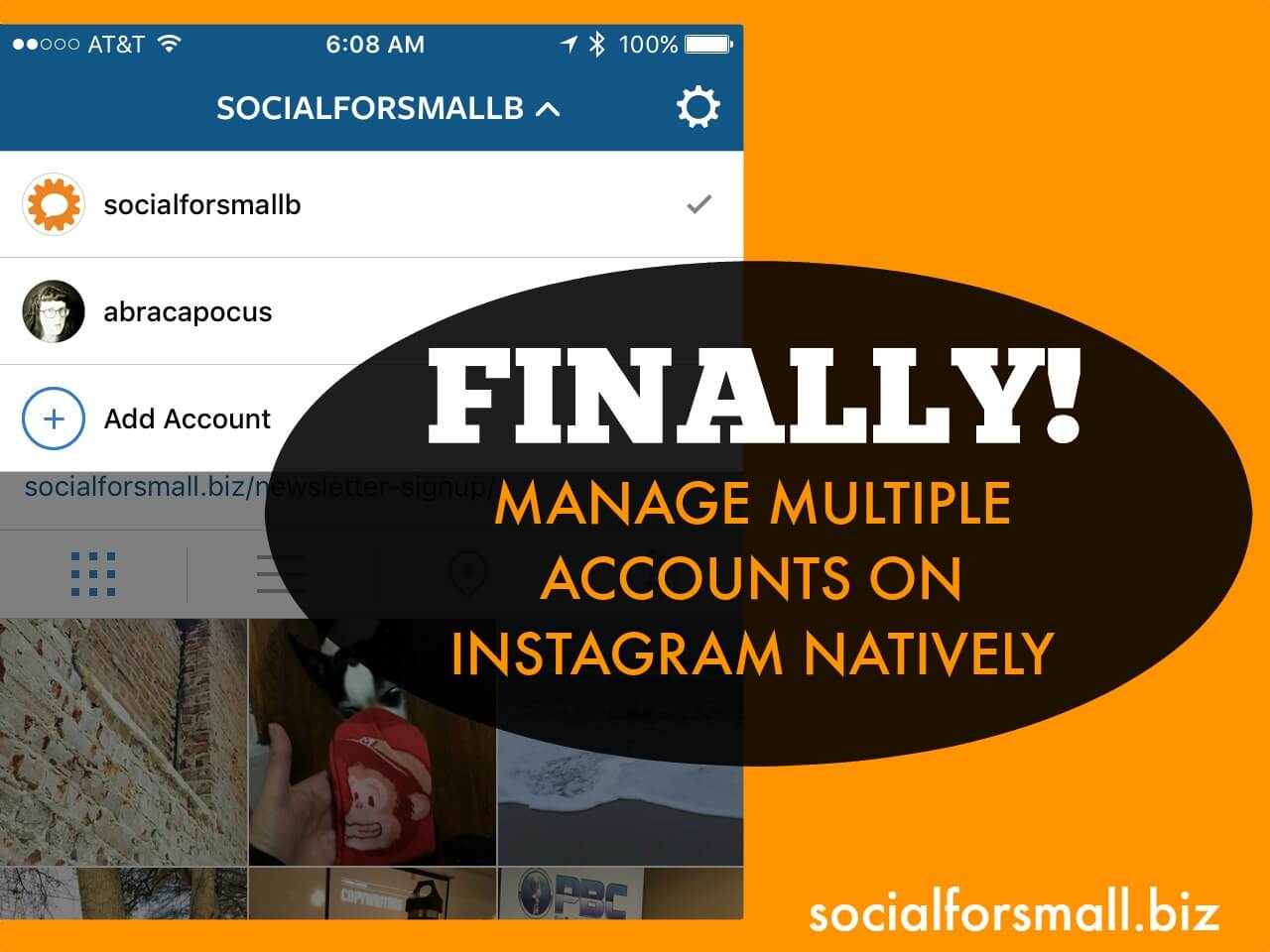 Multiple Account Management Rolls Out to Instagram Users
Oh man, we are so freaking excited around here today! Why? Because Instagram has been rolling out multiple account management to users and IT FINALLY CAME TO US!
Up until now, Instagram has not made it easy for people to manage multiple accounts. Many people have a personal account and a business account. And you had to log out of one and back into the other each time you wanted to post or interact with your followers and followings. Meanwhile, you only got notifications for the logged in account. As you can imagine, that lead to so many missed opportunities to connect with your customers.
Well, we knew Instagram was rolling out multiple account management to its users on iOS but hadn't been able to use it. Until now. We finally got access! If you're an iPhone or iPad user and haven't got this feature yet, keep looking. It's coming to you! Android users, don't feel too left out. Instagram is testing it out for you as we write this and hopefully you will have it soon.
A First Look At Multiple Account Management On Instagram
First things first: how do you add additional accounts to Instagram? Go to your account profile page and click on the gear in the upper right-hand corner. Scroll down and all the way towards the bottom you will find the Add Account option.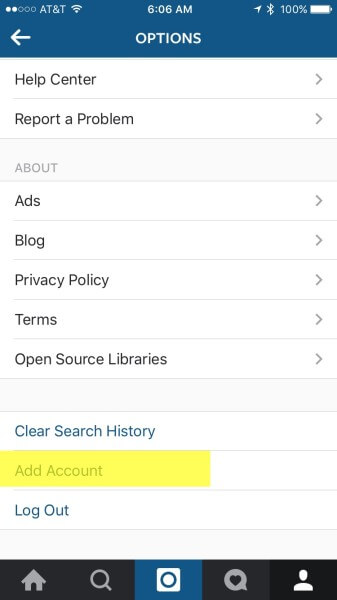 Click that and you get a login screen for Instagram. Log into to the next account there.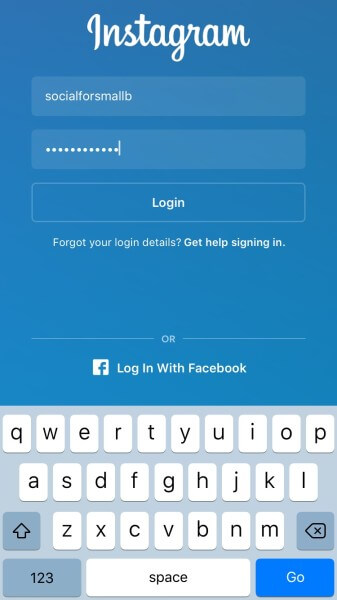 Now, when you are on your profile screen, an arrow appears next to your username. Click that and you will see all of the Instagram accounts you have logged in. Select the one you want to work with there. You also have the option of adding more accounts.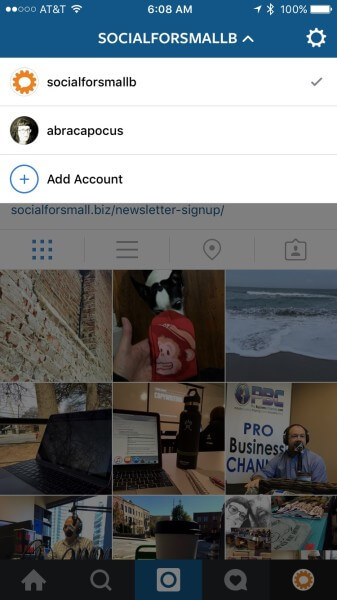 That's it! Now you can flip between accounts quickly right in Instagram. Hooray!
To Answer A Few Questions…
Cool, but how do notifications work?
Very well! In your notification center, as the messages come in, there is a designation at the front of each one so you know the account to which it refers.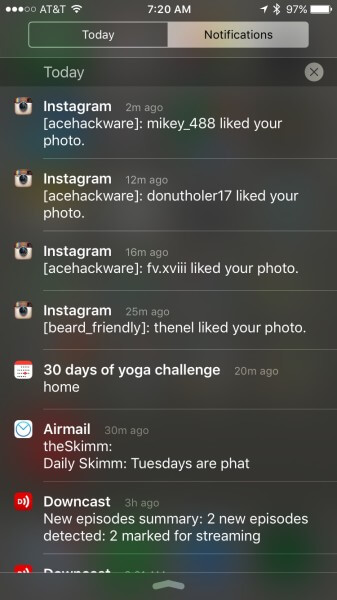 Excellent!
How many accounts can I add?
You can add five accounts, according to Instagram.
Can I schedule posts now?
No, this update does not include the ability to schedule Instagram posts.
I use Latergramme. How does this update affect how that works?
Latergrame will work just fine, even a little better. You no longer have to remember to be logged into the account that you scheduled posts for as long as it is one of the accounts you have added. You will get notifications when it is time to post similar to what you see in my notification center screen grab above. Each post will have the account designated.
How much is this upgrade?
Wait, how did I leave the best part for last? It's free!
This news is huge for small business owners who can't afford fancy services to manage their online marketing. Now you can easily access your personal and business account at all times. Use this opportunity to share more from your business with your customers. And don't forget to interact with them as well!