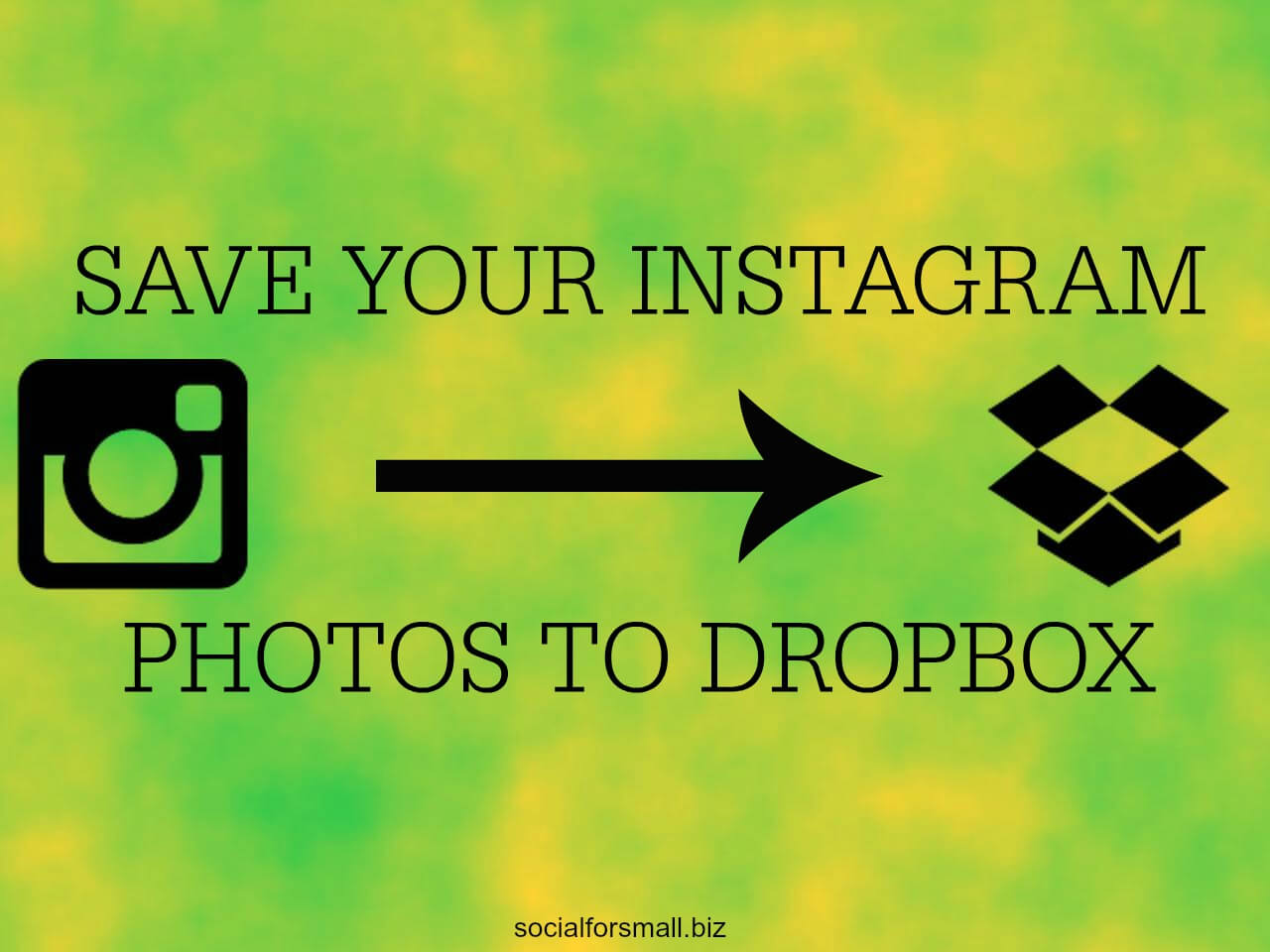 Save Your Instagram Photos to Dropbox
When we still had the bakery open, we were very active on Instagram. It was usually the first place we'd post amazing food photos.
But we were posting to Instagram from three different devices. So when I wanted to share one of those photos to Facebook or post it to our website, I'd have to dig it out of the web version of our Instagram feed. That involved viewing the source and finding it in the code. That's going to be beyond what most business owners are willing to do.
But, there's an easier way. Would you like to have all of your business' Instagram photos collected in one place so you can easily share them to other networks or post them to your website? Of course, you would!
Using IFTTT to Save Your Instagram Photos to Dropbox
First, sign up for a free Dropbox account if you don't have one already. (If you use this link to sign up, I will get a little bit of extra storage for free.) Dropbox is a cloud storage service. So you can access your files from your phone, iPad, computer, etc. I have a paid account now but got by just fine with a free account for years. Depending on how you use it, you may never need a paid account.
Now, sign up for a free IFTTT account if you don't have one. IFTTT ties together services you use via recipes so they can talk to each other and do things the services themselves don't do natively. After you do that, click on "channels" and then use the search box to find and connect to Dropbox and Instagram.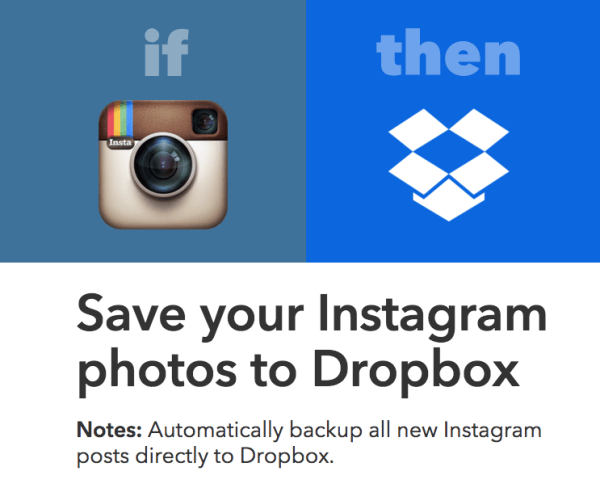 When that's done, go to this recipe, click the "add" button, and now all of your Instagram photos will be stored in the cloud in your Dropbox account. Look for them in the IFTTT folder. Below is the confirmation in IFTTT that the recipe is set up between the account I chose.

When you save your Instagram photos to Dropbox, it makes it so much easier to use those photos later. Seriously, you will wonder how you did without it before. You can make collages out of them, post them to your website, make Facebook galleries, whatever you want! And you don't have to chase around trying to find it on your phone, iPad, your manager's phone, etc.
While you're in IFTTT, here's a previous post on how to set up the recipe to send your Instagram photos to Twitter so they will post there natively instead of only posting a boring link.