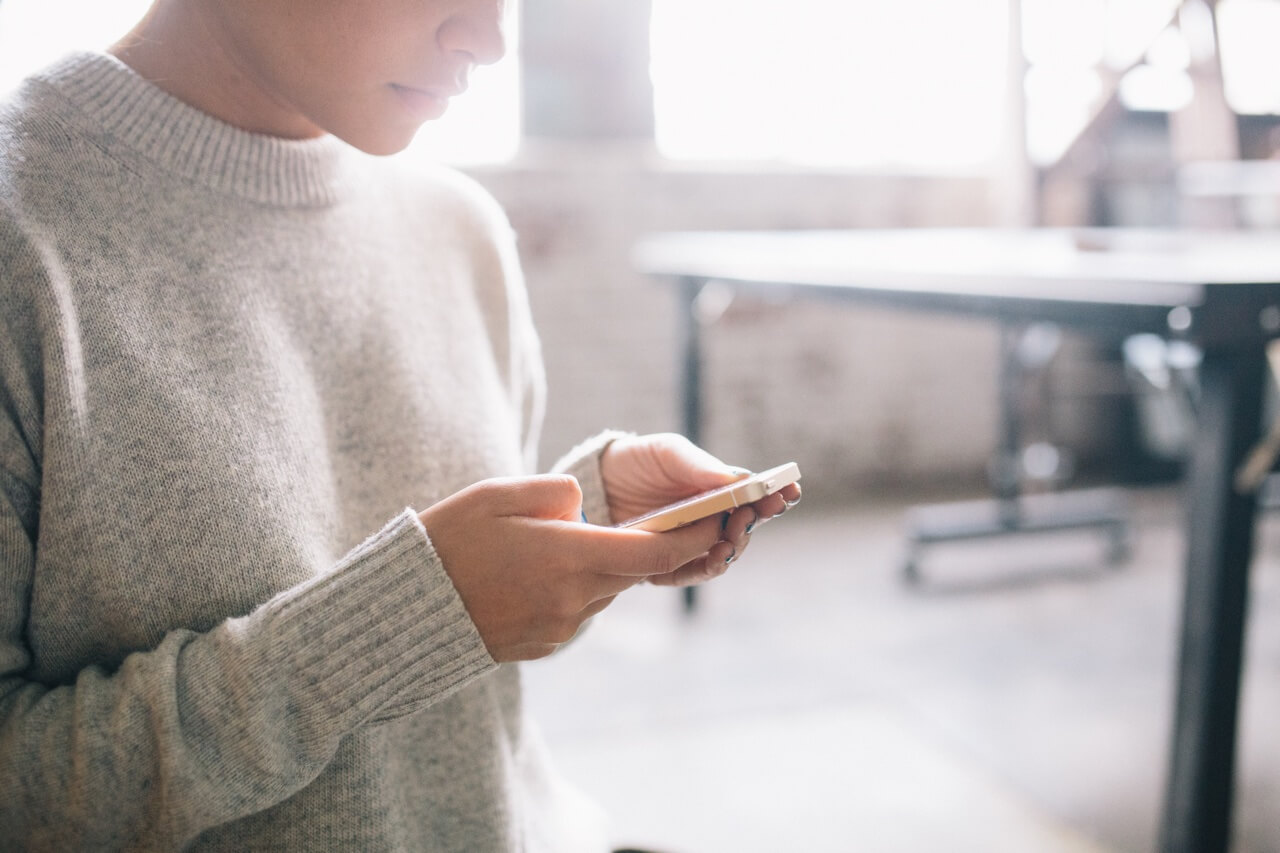 Free Mobile Apps to Help Manage Your Small Business On the Go
To be honest, when I first came up with the idea for this post on free mobile apps to help manage your small business, I figured there would be a dozen or so apps that I'd share. But as I started digging in I realized this list was going to be out of control!
Do you need every single one of these mobile apps for your small business? No, of course not! But I bet you'll find a few in here that can help you run your business. I'll add notes to some to help you figure that out. And remember, the apps themselves are all free.
Great Big List of Free Mobile Apps
Social Media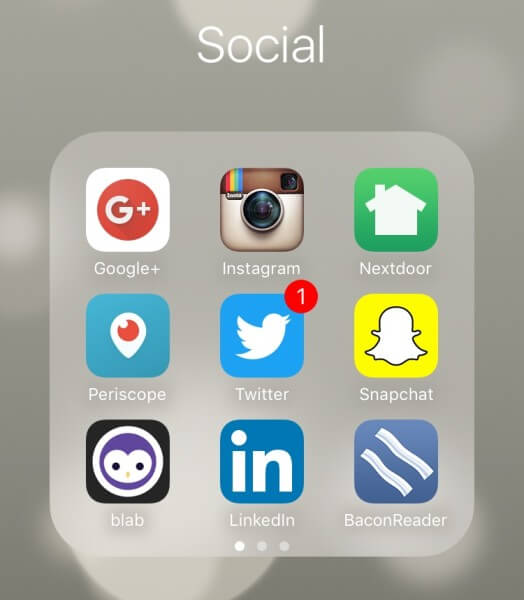 These are the biggies, apps for managing single social networks. Most are native. They are pretty self-explanatory.
Facebook Pages – iOS | Android
Facebook Groups – iOS | Android
Alien Blue (Reddit) – iOS
Beam for Reddit – iOS
Reddit is Fun – iOS
Bacon Reader (Reddit) – iOS | Android
Blab – iOS
Flipboard – iOS | Android
Flipboard is great for finding content that would be of interest to your followers, keep up on industry news, and promote your own content.
Scoop.it – iOS | Android
Scoop.it is similar to Flipboard, just less visual in nature.
Photos / Video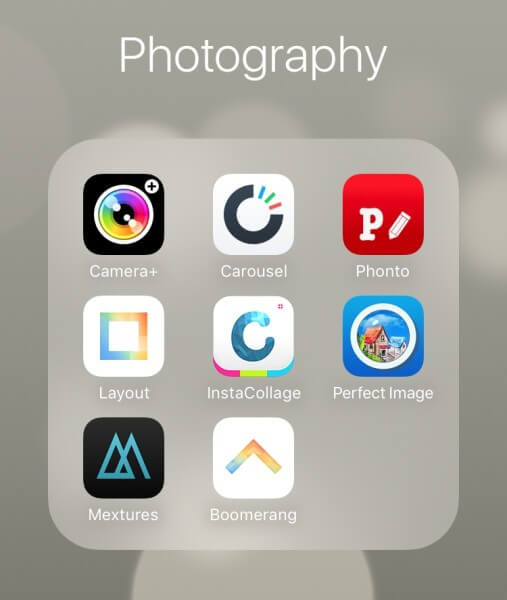 Some of these apps are similar, but often you will find one easier to use than another. So if you try one and don't like it, try another option.
Camera+ – iOS
The native iOS camera app has improved over the years, but Camera+ still has more options for making your photos perfect.
VSCO – Android
One of the best 3rd party camera apps for Android.
Layout – iOS | Android
Create cool collages and post directly to Instagram or save to use elsewhere.
Boomerang – iOS | Android
Boomerang from Instagram is sort of a marriage between GIFs and Video. Short bursts of photos are stitched together to create a fun effect. Try it & spice up your timeline.
Phonto – iOS | Android
Add stylized text to your photos on the go!
Perfect Image – iOS
Add stickers, text, make collages, etc.
Pixlr – iOS | Android
Pixlr is a basic image editor. I recommend their web version and was happy to find they have an app too.
Snapseed – iOS | Android
This is another image editor, from the good folks at Google.
Canva – iOS (iPad)
An easy way to design images with templates, photos, and beautiful layouts.Productivity
Productivity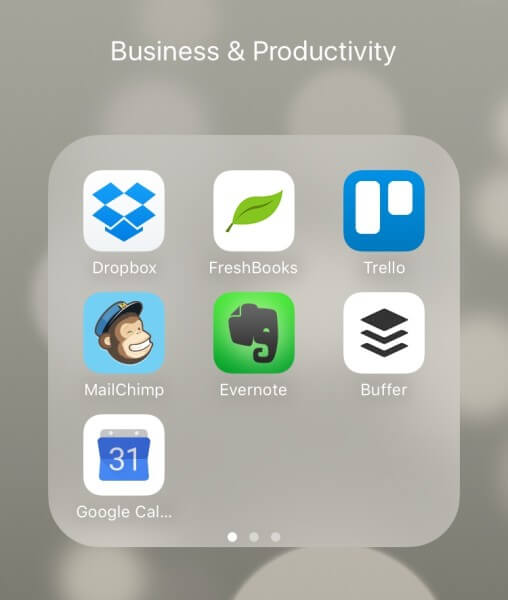 Buffer – iOS | Android
Schedule your social media updates on the go.
Hootsuite – iOS | Android
Schedule social media updates, monitor, and engage with followers.
Trello – iOS | Android
Your digital kanban board. You can pretty much make it do anything.
Feedly – iOS | Android
Follow your favorite blogs and catch up on them whenever you have a couple of minutes.
Pocket – iOS | Android
Save articles here to read or use later. Then you can read or use them on the go or from your computer.
Dropbox – iOS | Android
Cloud storage for your files, photos, etc.
Google Calendar – iOS | Android
We used to use Sunrise, but Microsoft is killing it. So we've switched to Google Calendar. It's lovely!
Evernote – iOS | Android
People use Evernote in different ways. We like it for collaboration and as our own reference library. But it can also be your to do list including reminders.
Google Drive – iOS | Android
Get to all your Google files from anywhere.
Google Sheets – iOS | Android
Access and work with your Google spreadsheets here.
Scanbot – iOS | Android
"Scan" your paper documents to PDF by taking photos of them. You can even set it up to save the files to Dropbox, Google Drive, Slack, Evernote, and more!
IFTTT – iOS | Android
Automate tasks to free up time.
MileIQ – iOS | Android
The easy way to keep track of your mileage so you're not scrambling come tax time.
Spotify – iOS | Android
Drown out the loud talkers at the coffee shop. There are tons of preset playlists that are made for helping you focus.
Pandora – iOS | Android
More music to work to.Communication
Communication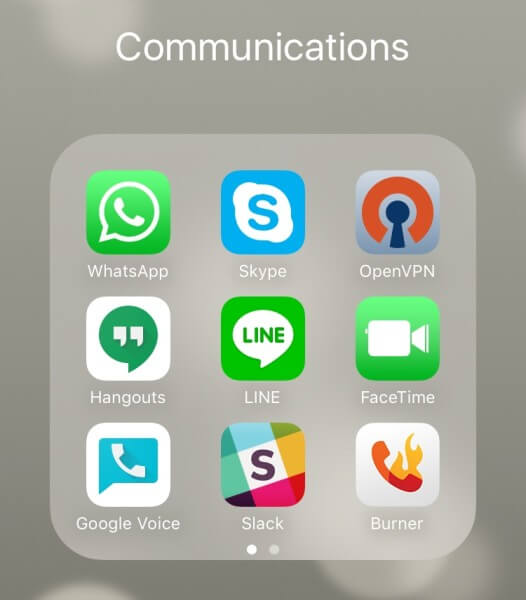 Skype – iOS | Android
Take voice or video calls from anywhere.
Google Voice – iOS | Android
If you don't want to use your personal number for your business, Google Voice is a great option.
WhatsApp – iOS | Android
This is the default messaging app for much of the world.
Facetime – iOS (comes pre-installed)
Burner – iOS | Android
Generate a temporary phone number to use on a Craigslist ad, a job posting, or wherever you might want to keep your actual number private.
Slack – iOS | Android
The more of your business communication you can offload to Slack, the emptier your email inbox will be.
Email (marketing & management)
Mailchimp – iOS | Android
Keep track of your MailChimp email campaigns on the go. You can even log into multiple accounts.
AWeber – iOS | Android
Keep track of AWeber campaigns.
Constant Contact – iOS | Android
Same for Constant Contact.
Inbox by Gmail – iOS | Android
Dropbox's Mailbox was the best app for managing all of your email accounts in one place. We're still on a search for a good replacement, but Inbox is great for managing all the accounts you run through Gmail.
Travel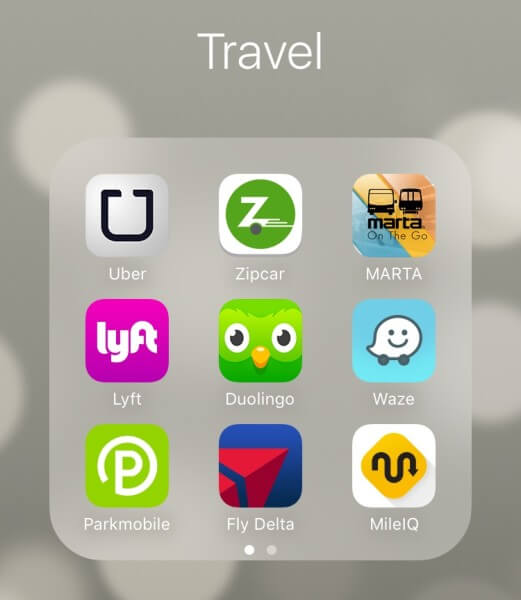 Waze – iOS | Android
Don't let traffic make you late!
Google Maps – iOS | Android
iPhone users, you don't have to stick with the installed app for directions. Many people prefer Google Maps.
Uber – iOS | Android
Don't miss an appointment because of a flat tire. Have your Uber app installed and all set up so you can get there on time.
Lyft – iOS | Android
Another alternative to Uber. Always good to have a backup plan!
Zipcar – iOS | Android
Need a truck or van for a couple of hours? Zipcar to the rescue!
ParkMobile (or equivalent in your area) – iOS | Android
If your town has parking meters with a mobile option, make sure you have it installed and ready to go so you don't have to waste time digging around for coins.
Like to try new things? Keep an eye on Product Hunt for newly released apps. Sometimes you can get them for free before they start charging.
This list was compiled based on the needs of my own business and the apps I have on my iPhone. What categories have I missed here? What's on your smartphone?