New Instagram Formats: Landscape & Portrait
Instagram released an update this week that included new photo formats, landscape and portrait. Or horizontal and vertical. Whichever terms you prefer. Because I used to get horizontal and vertical confused, I made this graphic so no one has to feel stupid for not knowing the difference between the new Instagram formats.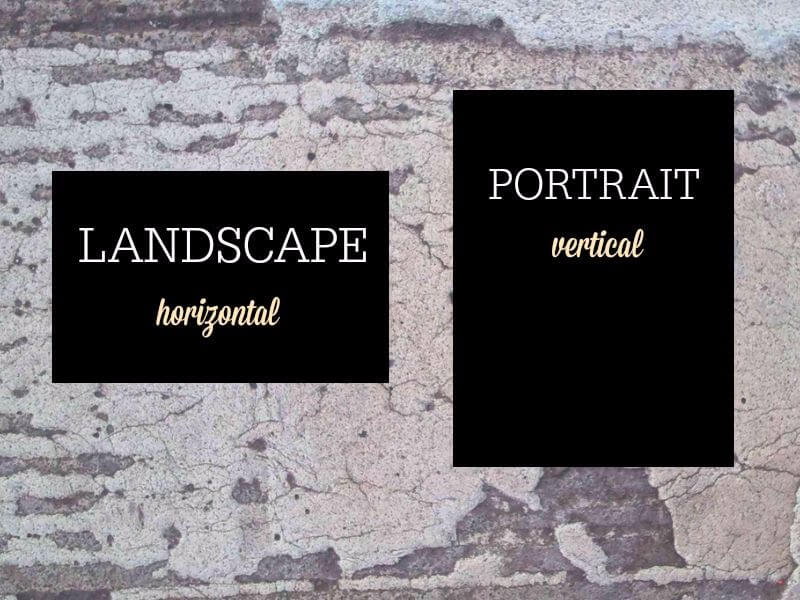 After a 5-year commitment to the square, users finally have more options for their photos. Photographers and photography buffs are going to love this. No more adding white space around your landscape photos to make them square. No more chopping up portrait shots to make them fit.
Do you know who else is going to love this? Marketers. If you manage Instagram for a brand or business, you now have one less image to create. The one you created for Facebook, Twitter or Pinterest will also work for Instagram. This is huge. Especially for time starved small business owners.
Of course, there are always haters. One article argues that the square forced people to focus on important details and crop out the rest.
How does it work?
So how does it work exactly? In your Instagram app, choose a photo to post that has either a landscape or portrait orientation. The default option will still be square, but there will be an arrow icon in the lower left hand corner of the photo. Click that and it will switch to one of the other new Instagram formats, whichever one was used originally for that photo. Neat! Here's a screenshot of what that looks like: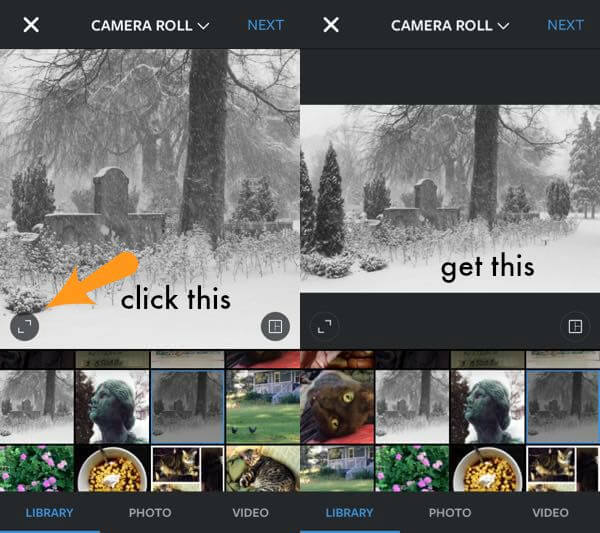 So that's it! Then carry on with your post as usually, applying filters if you like, etc.
Five years is a long time to train your brain. It's going to be challenging for me to start thinking outside the square as I'm taking photos for Instagram. Now I need to remember that I can use the whole frame as I see it. It's definitely going to take some getting used to.
For business, this will make my life so much easier. I juggle multiple accounts for clients. Now not every Facebook or Pinterest image will work seamlessly on Instagram, but some will and I appreciate any time saved.
How about you? Do you use Instagram for your business? Is this change going to help you out? Will it save you time? Will you have a hard time adjusting?