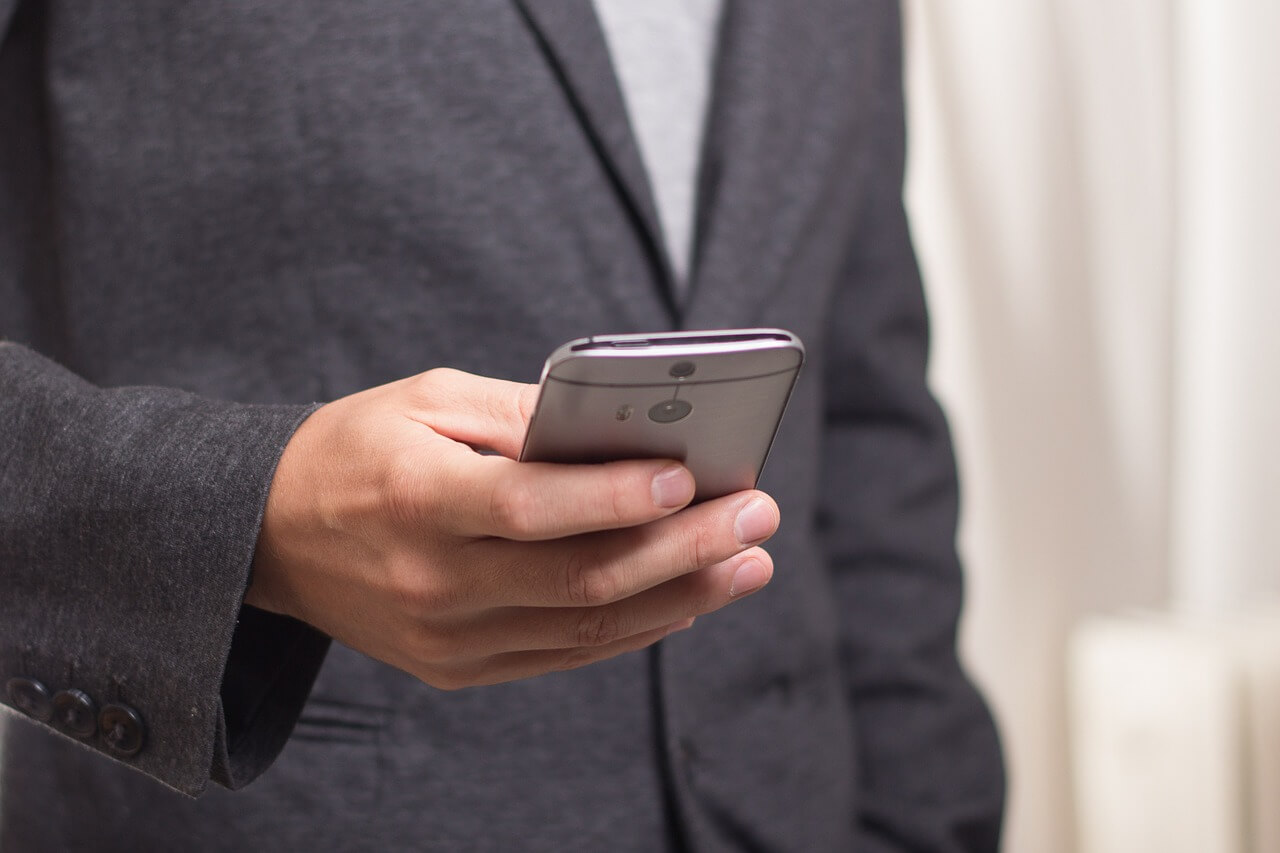 Get your site mobile friendly NOW or lose rank in Google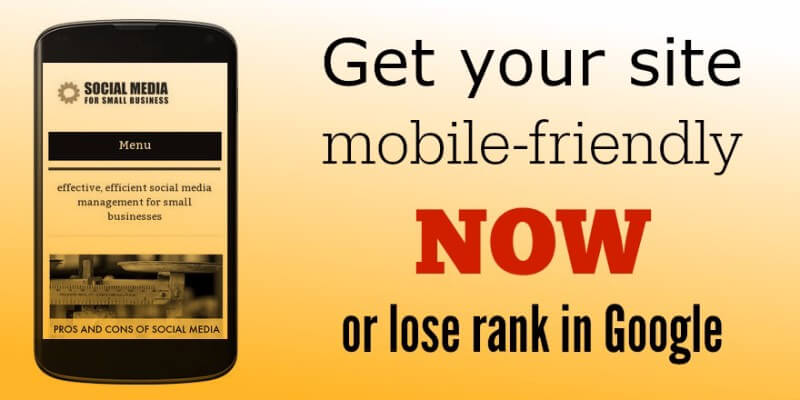 Is your website mobile friendly?
If not, you had better get on that quick. Because starting April 21, 2015, Google is rolling out another change to their algorithm that will penalize sites not optimized for mobile. If your site isn't mobile-friendly, you're likely to see a drop in your ranking on Google.
Oh crap, oh crap, oh crap! How do I find out if my site will pass muster? Google has provided a handy tool so that you can test your site and make sure it meets their mobile-friendly criteria. So before you panic, check your site there. If it passed, great! You're fine, go along with your day.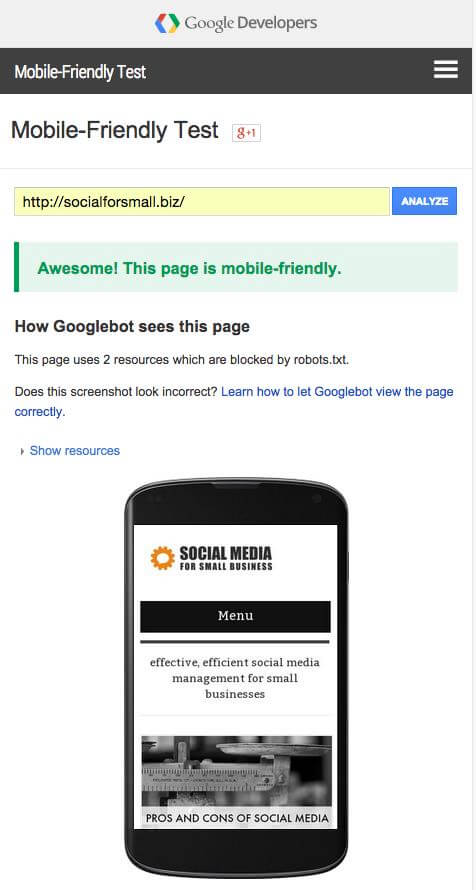 Oh no, my site failed! Now, what do I do?
First, if you have a WordPress site, make sure your theme is up to date with the latest version. If it is and your site still doesn't pass, try changing to a different theme. Keep testing themes until you find one that works. You may even be able to switch back to your old theme if the creator updates it so it will be mobile-friendly.
If someone else designed your site and you can't just quickly change a theme, you will need to get in contact with them or someone else to fix your site.
Other items to check:
Make sure links and buttons are far enough away from each other, so people don't accidentally fat-finger the wrong link when using mobile
If you must use Flash, don't use it for any first-level content or navigation
Test your website's load time and heed the recommendations
Why does Google care so much if sites are mobile friendly?
The same reasons you should. Here are a few stats:
Interested in getting that site mobile-ready now? I bet you are! Hopefully, you are already set, or it will just be a quick fix for you.
UPDATE: Now that we're almost a year beyond this update, here's a great follow-up article that reiterates the importance of having a mobile-friendly website. With more and more people turning to mobile for most of their internet needs, it just makes good business sense.